Web portal incorporating CRM and other management systems
Easy access and intuitive navigation was very important to WRM, so we built a customer relationship manager (CRM) as well as a document management system within a web portal for them.
The system could be accessed anywhere by both staff and customers, as long as they used an internet enabled device and had internet access. It also eliminated the need to install software on each user's device – a potential headache with WRM's numerous customers and sites.
For security, staff and customers are required to log into the web portal with restricted access achieved through a fine-grained permission's system. Once logged in, staff and customers found that the tabbed dashboard for each customer and site, made it easy to navigate quickly to the information they required.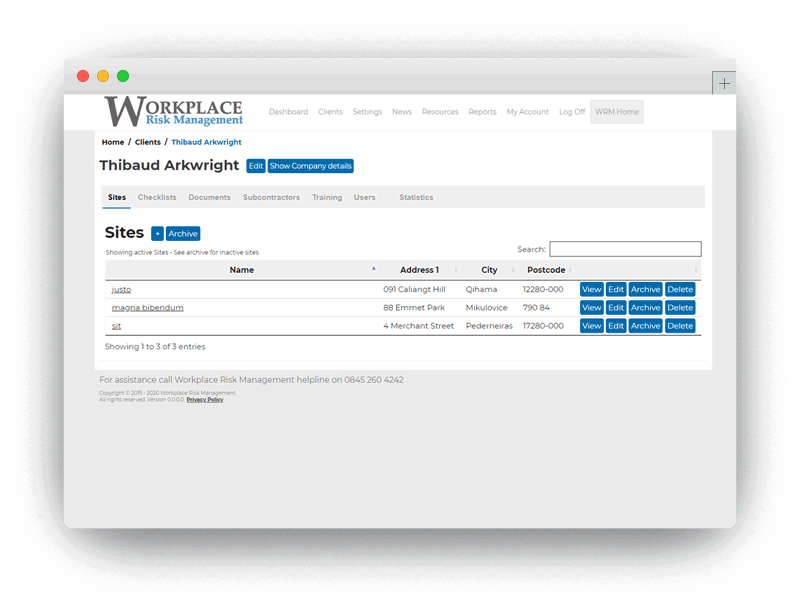 As well as the ability to manage customers and their data, staff could instantly provide customers with the latest information and documents by uploading them to the portal. For monitoring and tracking, we created a reporting section giving users the ability to view each report on-screen or download it in PDF or Excel format.
Productive workforce, happier customers
After release, office staff productivity increased as they were able to find and update customer information much faster, due to an array of search functions and filtering. The necessity of sending customers new updates and documents was reduced to a minimum as the document system took care of this.
The central storage that could be accessed by both sides, meant that staff and customers always had access to the latest information. Customers were therefore be assured their data was safe, current and always to hand.
If you'd like the same kind of custom software for your company, click here. For more advice on how smart businesses such as this one can benefit from new ideas and technologies, visit our news page here.